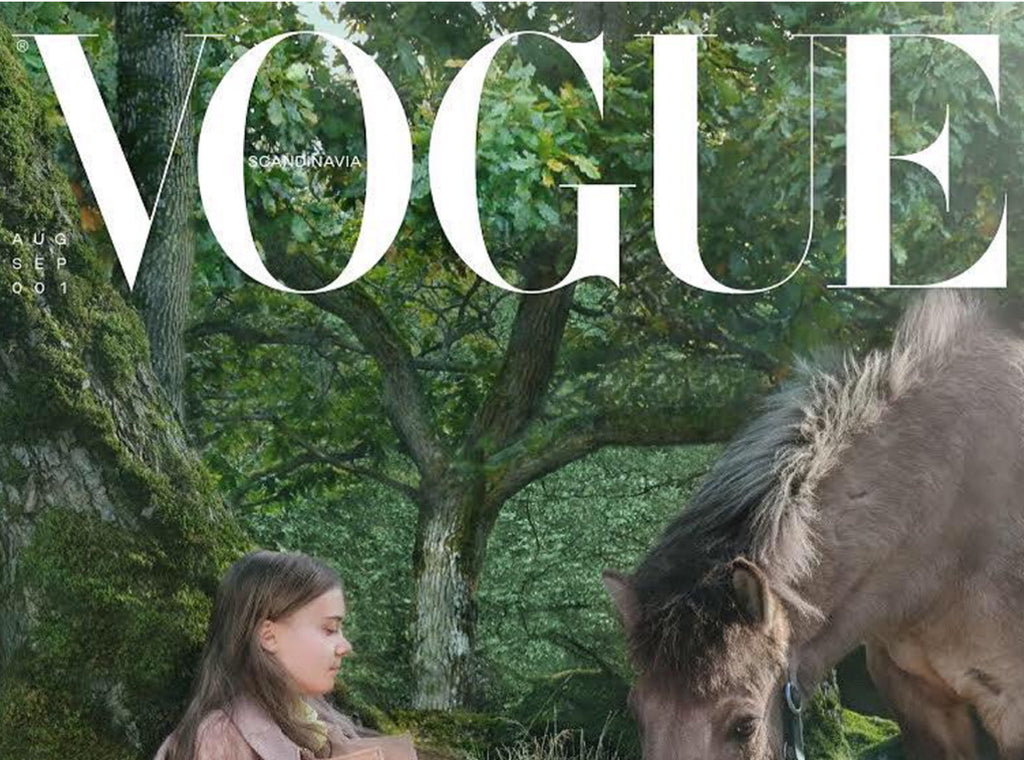 Swedish environmental activist Greta Thunberg called out climate impact of fashion brands in her interview with Vogue Scandinavia this month.
It was interesting to read her assertion that many companies are only pretending to care about the climate. As an eco-brand operating within the clothing retail industry, we have seen first hand the "greenwash" she refers to in the article.

There is no doubt a sea change needs to happen in the industry and that companies have a moral responsibility not to mislead consumers about the environmental merits of a product.

Not only should companies be driving change, but consumers also.  Fast, low-cost, throw-away fashion only serves to exacerbate the problem of social and climatic suffering, whether that manifests itself as abuses within a supply chain or ecological and climatic self-destruction.

By shopping more responsibly and paying a realistic price, consumers can enjoy natural, ethically produced goods that are not only better for the environment, but are also better quality, last longer and - most importantly -  force change on the supply chains of those late to the party!

As for Ciconia Organics, we are dedicated to beautiful creations, natural organic materials, ethical production and a sustainable future.

Click here to read Vogue Scandinavia's full interview with Greta.